Monitoring Desk
A printmaker with a deep interest in botanical design and a self-taught watercolor painter of portraits have been named the recipients of the 2021 Forward Art Prize. The unrestricted award is for $10,000 for each artist.
This is the third year for the Forward Art Prize, which honors women-identifying visual artists in Dane County. The Women Artists Forward Fund was established in 2017 to address inequity in representation in the art world. In 2019, just 11% of the art acquired by the top museums in the United States was made by women.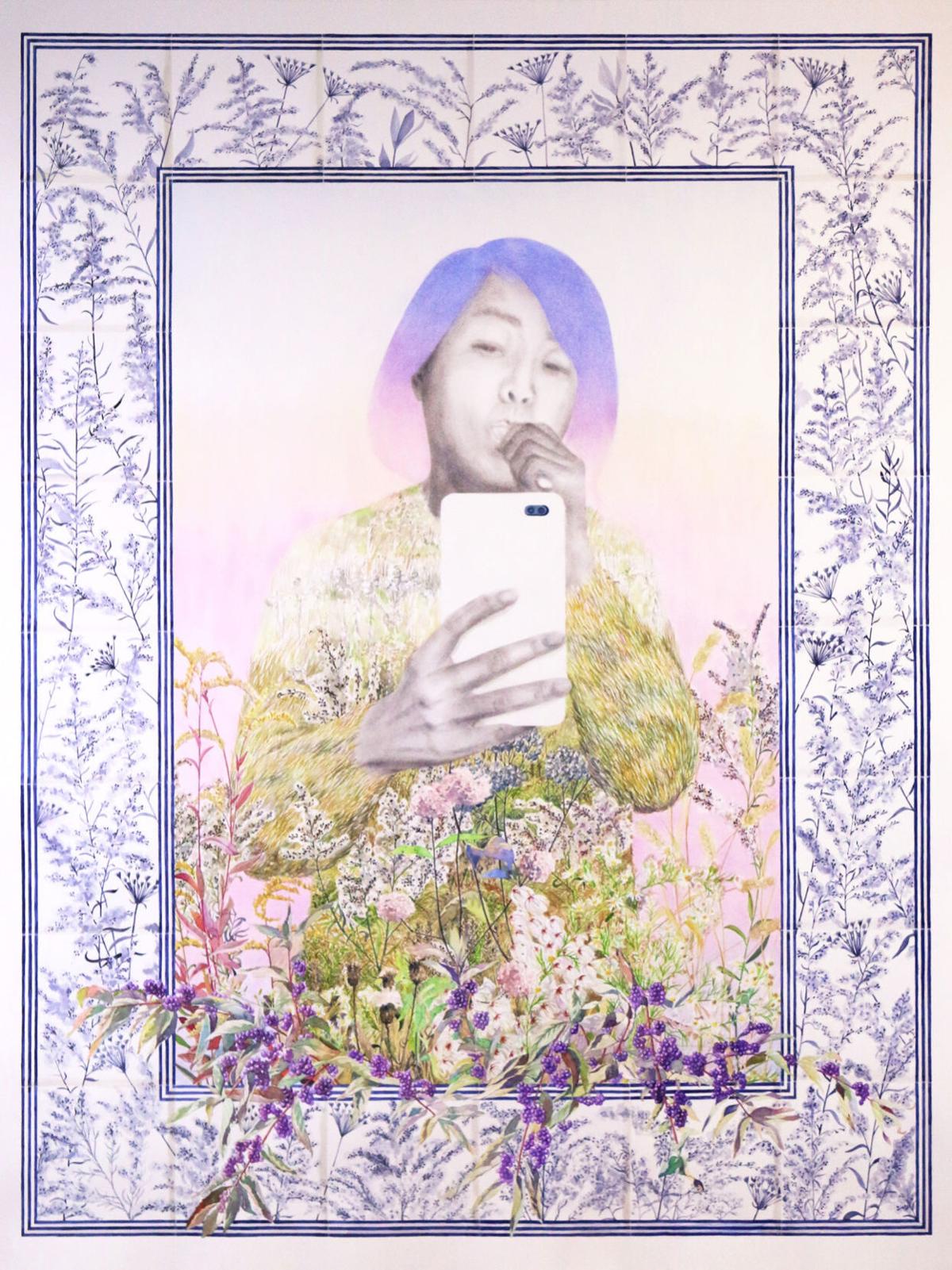 This year's winners include Yeonhee Cheong, who was a finalist for the prize in 2020. Cheong earned an MFA in design studies from the University of Wisconsin-Madison in 2017. Born in South Korea, Cheong has found inspiration in the Wisconsin prairies, which "inspired me to tell the stories of myself and other human beings," according to her artist statement.
Cheong frequently works with imagery focused on botanical patterns and women's bodies, using watercolors and soft pastels, silkscreens, acrylics and textiles. Her work has been seen around Madison in the Overture Center, the Madison Museum of Contemporary Art, Arts + Literature Laboratory, Promega Art Center and the Ruth Davis Design Gallery at UW-Madison.
Her piece, "Us, Midwest," made with embroidery floss on linen canvas, was selected for and installed at the new Pinney Branch of the Madison Public Library.
Alice Traore, described in a Forward Art Prize release as "an up and coming self-taught artist in the Madison art community," creates "vibrant paintings that contribute positively to the representation of Black people as dignified and free." On her Instagram, Traore calls herself "a late blooming artist."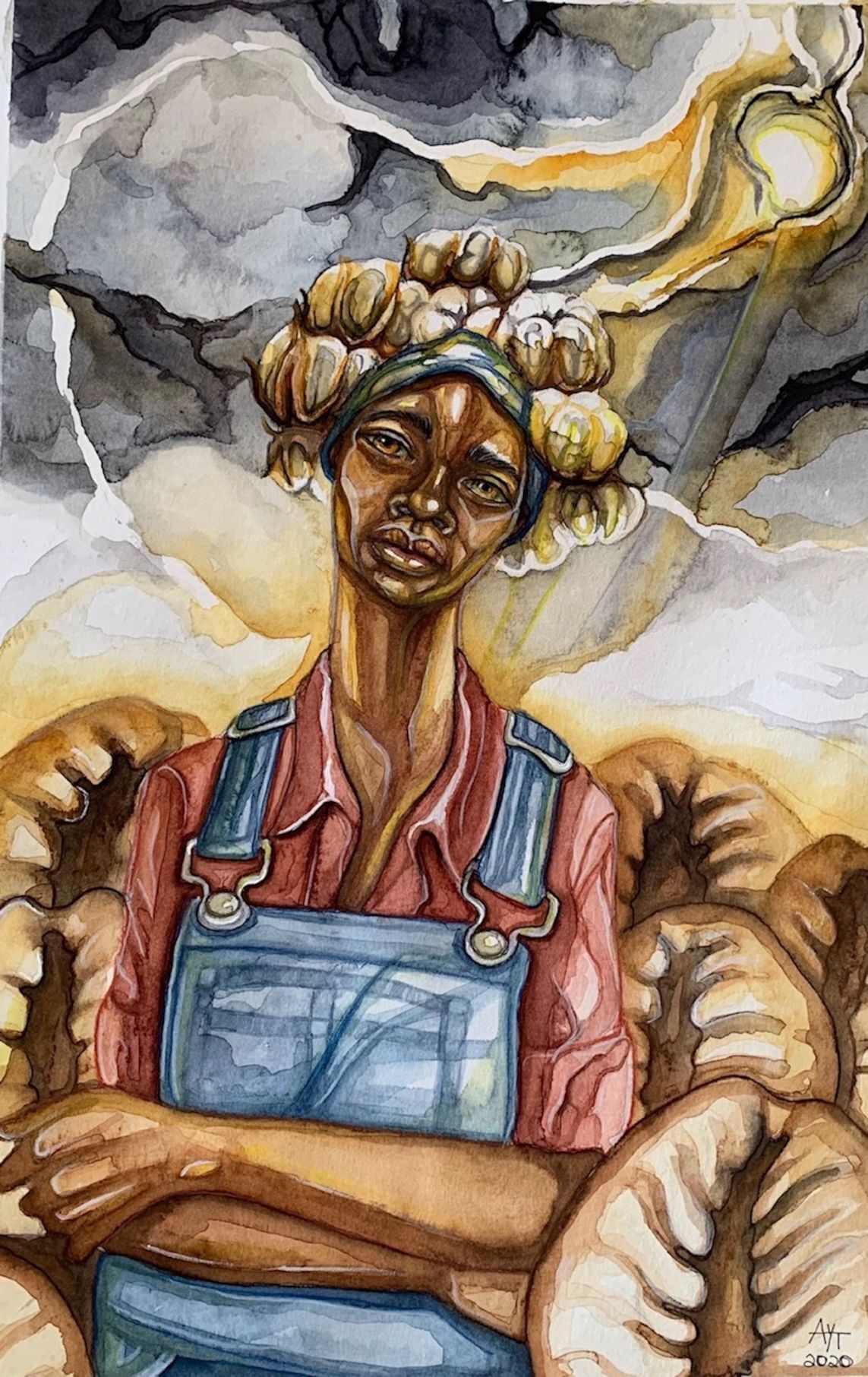 Traore works at UW-Madison as a learning communities facilitator and curriculum designer for the Division of Diversity, Equity & Educational Achievement. She was the featured artist at the YWCA's 2021 Racial Summit this September in Madison.
Traore paints bold portraiture, with rich colors made with watercolor and pencil. According to the release, Traore uses painting as a form of meditation and wants to encourage positive images: "her work is a direct afront to the way Black people have been historically misrepresented, demeaned or erased … she seeks to change the narrative by creating portraits of family and friends who are dignified, confident and self-posessed."
Traore and Cheong were honored in an event on Friday evening at Giant Jones Brewing Company. Each received $10,000. Five additional finalists were given awards of $1,000 each, provided by Dane Arts: Lelia Byron, Helen Hawley, Rebecca Kautz, Leslie Iwai and Maria Amalia Wood. 
Courtesy: madison